Wedding invitations About us Product Gallery Contact

Personalized Wax seals for Wedding Invitations, Sealed Wedding Invitations, Sealed Envelopes, Wax Seals, Stamps...


Seals made of wax had always been part of important documents and correspondence. Not only decorative, they were also a proof of credibility. The main colours used for seals were red and green in a variety of shades, other colours were less common. They also protect the privacy of correspondence.
Rothe Siegel (the red seal) formed an undisputed proof in royalty, courts and trade. Associated with prestige, this seal has always been used for the most important messages, hence we offer this wax seal for your wedding invitations. Currently used to achieve an authentic noble style, which can both impress the guests and honour them. Using a wax seal can highlight the importance of your wedding and stay with your guests as a souvenir. We can use the initial letters of your names or a date in a form of Anno Domini followed by the year of the event. The seal can be used for your invitations, envelopes or wedding souvenirs.




1. MADE TRADITIONALLY; SEALED ON THE FRONT OF THE INVITATION.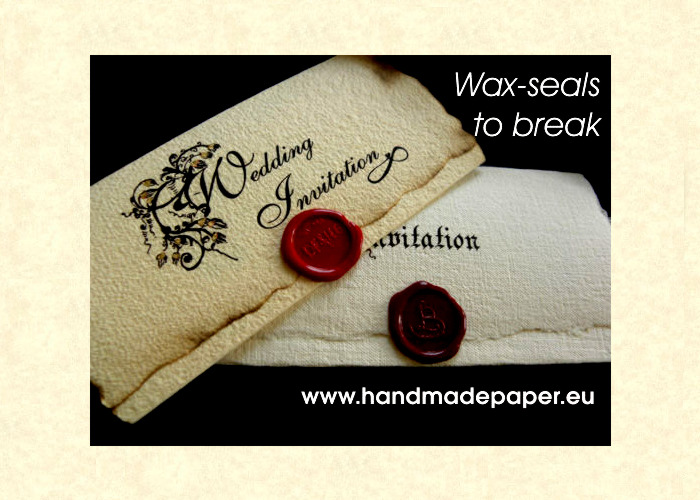 Breaking the wax seal gives your guests a unique experience of a very personal correspondence, which gives your wedding a scent of mystery.
If you prefer the seal to remain untouched, you can get the seal attached to one fold, so it would not have to be broken in order to open the invitation.




2. DECORATIVE WAX SEAL WITH SHORT PIECES OF RIBBON OR ROPE.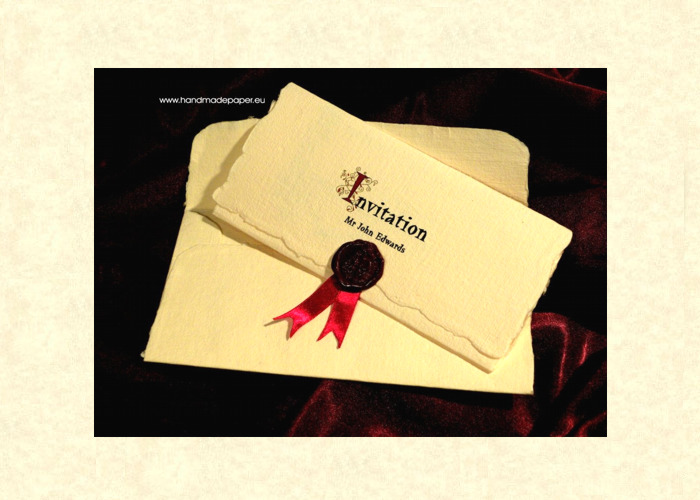 Can be either sealed on the front or in the bottom corner inside the invitation. They add a charm and a colourful accent to the page.








3. SEPARATE SEAL ATTACHED TO THE RIBBON OR ROPE.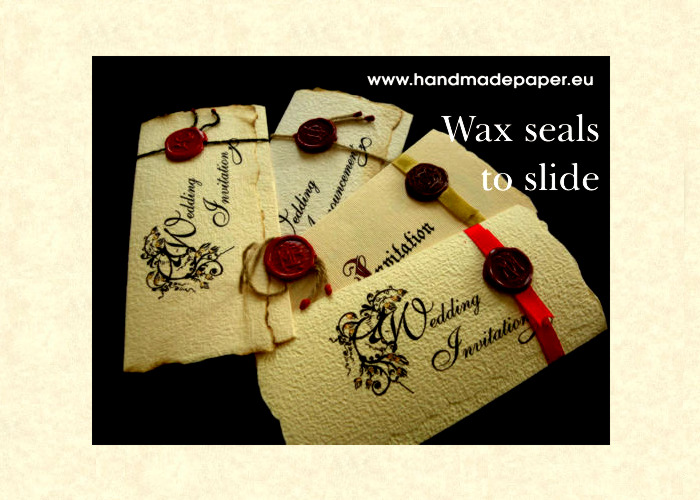 Can be put on and off the invitation as many times as you like. They are the most effective, yet the most time-consuming to produce. The wax can contrast with the ribbon or they can harmonise.



STYLES AND COLORS.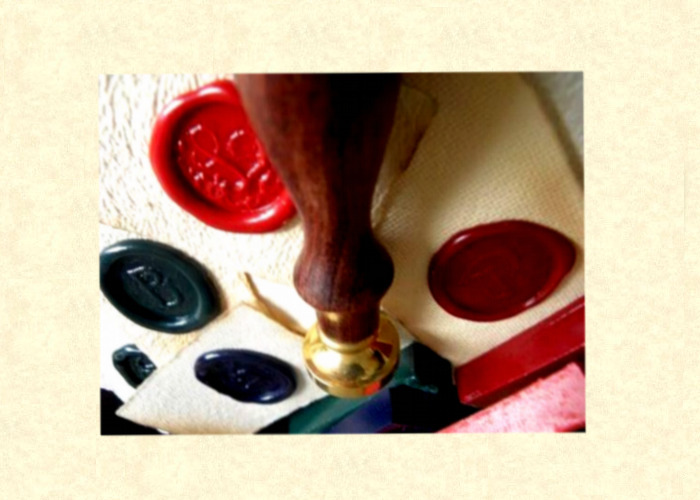 Wax colors available: red, burgundy, navy blue and dark green.
Ribbon colors recommended: burgundy, navy blue, dark green, gold, black.
You can use black-gold thread or natural cord as well.
There are two styles of wax seal: A.D. Year or bride/groom initials.





___________________________________________________________________________________________________
Gothic wedding invitations Renaissance wedding invitations Tristan and Isolde wedding invitations
Cinderella wedding invitations Romeo and Juliet wedding invitations Modern Style wedding invitations
Baroque wedding invitations Castle wedding invitations Theater wedding invitations